Huntsville International Awarded $10 Million in BIL Funding
July 8, 2022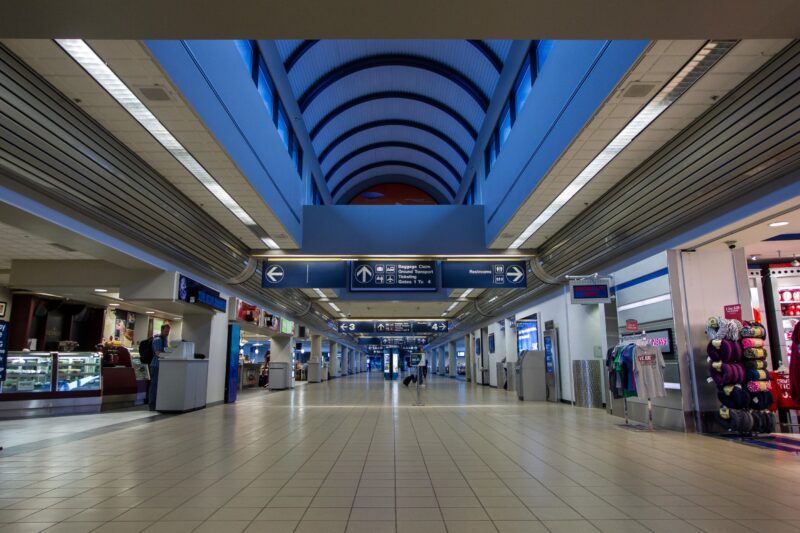 HUNTSVILLE, Ala., July 8, 2022 – Huntsville International Airport (HSV) has received a $10 million grant from the Federal Aviation Administration that will be used to improve amenities and access in the airport terminal. The allocation is part of the $1 billion Bipartisan Infrastructure Law Airport Terminal Program grants announced Thursday.
"These funds will mean an improved experience for all our passengers at Huntsville International," said Butch Roberts, Huntsville International Airport CEO. "We are proud to be among the first airports in the country to receive this grant."
HSV has a shovel-ready plan in place to use the dollars provided by BIL. Included in the plan for improvements is to add more escalators and elevators as well as family restrooms, lactation rooms and a Service Animal Relief Area. The expected construction will create job opportunities in the community, too.
"The BIL grant will allow us to make improvements to our terminal and concourse areas that will benefit families and provide individuals with better accessibility than we currently are able to provide," Roberts said. "These enhancements will also improve energy efficiency and achieve Americans with Disabilities Act (ADA) compliance for individuals with access and functional needs."
HSV was eligible for the BIL funds because it is operated by an airport authority, the Port of Huntsville. According to faa.gov/bil/airport-terminals, the BIL grants can be used to fund projects that will improve airfield safety through terminal relocation, replace aging facilities, increase capacity, encourage competition, improve energy efficiency and increase or improve access to passengers with disabilities and historically disadvantaged populations. Projects that relocate, reconstruct, repair or improve an airport-owned air traffic control tower are also eligible.
"We are grateful to Sen. Richard Shelby for his support of Huntsville International during this process, and his confidence in our airport authority as well as his understanding of the need are truly appreciated," Roberts said.
Huntsville International Airport expects for construction on the improvements to begin in the fall.
About Huntsville International Airport
Huntsville International Airport (HSV) is known throughout its 18-county service region for providing customers with state-of-the-art facilities, amenities and services. Huntsville International is the largest commercial airport in North Alabama, serving over 1 million passengers annually. Some notable features of HSV include its two parallel runways, the east runway at 10,000 feet and the west runway at 12,600 feet, with a 5,000-foot separation allowing for simultaneous operations during instrument conditions. With six passenger airlines available to provide non-stop commercial service to 14 destinations, HSV is able to offer a variety of competitive flights and fares. For more information, visit flyhuntsville.com.
About the Port of Huntsville
The Port of Huntsville is an inland port facility that includes Huntsville International Airport (HSV), International Intermodal Center, Jetplex Industrial Park, Foreign Trade Zone #83, Signature Flight Support, Sheraton Four Points Hotel and Sunset Landing Golf Course. The International Intermodal Center, located at the Port of Huntsville, provides a single hub location specializing in receiving, transferring, storing and distributing international and domestic cargo via air, rail and highway. The Port of Huntsville is ranked at No. 19 for international air cargo in the continental U.S. with connections to Europe, Asia and South America