Request for Bid Proposal
February 20, 2023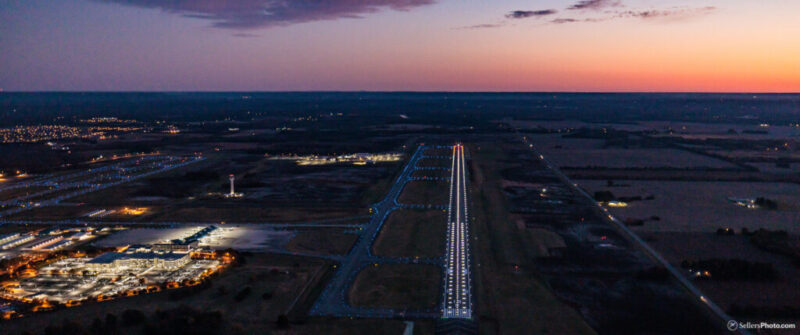 For Landscape & Turf Services for the Huntsville International Airport.
The Huntsville International Airport hereby invites firms having the necessary
qualifications to bid for Turf Mowing, Landscape Management, Litter Control, and
Other Similar Services at the Huntsville International Airport/Jetplex Industrial Park.
The Airport Authority will receive sealed bids for a one (1) year period beginning July
1, 2023 and ending June 30, 2024. At the Airport's option, the contract may be
extended for two (2) additional one-year periods. Sealed bids, subject to the conditions
contained herein, will be received at the Airport Administrative Office, 1000 Glenn
Hearn Blvd, Box 20008 Huntsville, AL 35824.
A non-mandatory Pre-Bid meeting will be held at 2:00pm Central on Friday, February
24, 2023 at the Airport Engineering & Facilities Building, 104 Facility Way
Huntsville, AL 35824. Airport personnel will conduct a "one time" site visit in
conjunction with the Pre-Bid meeting. The purpose of this meeting is to familiarize
potential bidders with locations, work requirements and insurance requirements for the
contract. Attendance is highly encouraged. It is the responsibility of the bidder to be
informed of and understand the terms, conditions, and work requirements of this
contract when preparing their bid. If any Bidder is in doubt as to the meaning of the
Bid Specifications they may submit to the Airport a written request for an
interpretation. Bids must be submitted via mail or in person to the Airport
Administrative Office, 1000 Glenn Hearn Blvd, Box 20008 Huntsville, AL 35824.
The Airport Administrative Office is located in the Airport Terminal Building on the 2nd
floor above Baggage Claim for those bids submitted in person. No bid will be received
unless it is contained in a sealed envelope marked on the outside "SEALED
PROPOSAL LANDSCAPE AND TURF SERVICE PROJECT [NAME OF PROPOSER]"
Bid package or further information is available by request to Tracie McIllwain,
tmcillwain@hsvairport.org or (256) 258-1203.